$36 USD/KID 5 TO 11 ID REQUIRED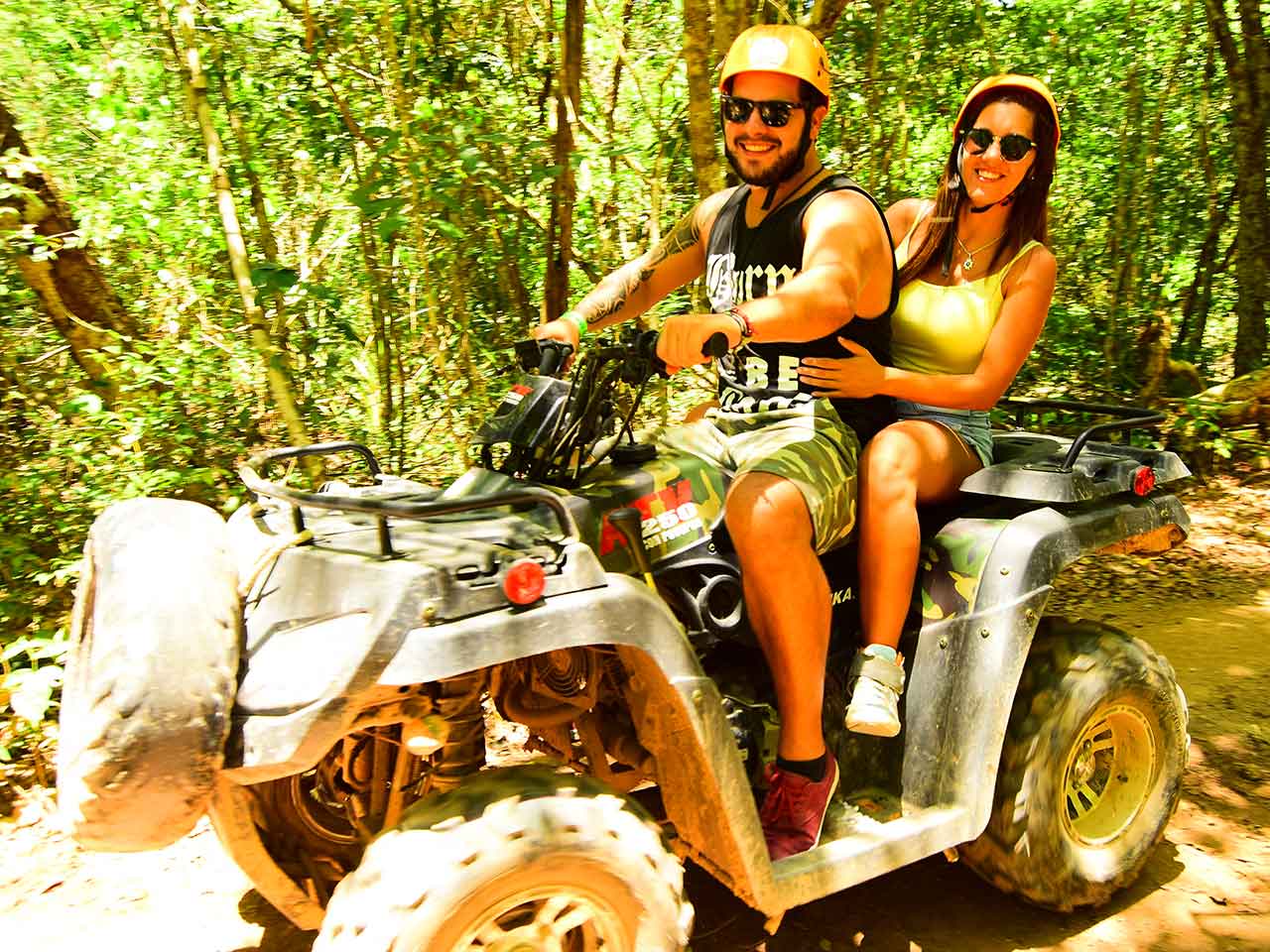 ATV, ZIP LINE, AND CENOTE NATURAL RESERVE
for those who live to explore and experience a bit of adrenaline at its best.
This eco-adventure park offers, zip lines trails, ATV and bike trails and two eye-catching and refreshing cenotes hid away in the Mayan jungle zip line in the Mayan jungle, bike or ATV's. While relaxing under the branches of this mystical jungle, take the opportunity to be educated on a bit of ancient history and vegetation, like that of the chewing gum tree (Chicozapote).
Boca del Puma Park is a must-do activity you should not miss while in Cancun and the Riviera Maya.
Tips:
Avoid the use of non-eco-friendly body creams and sunblock, when entering the cenotes.
Follow the activity safety regulations
Deposit trash in the proper trash bin.
Wear comfortable clothes and shoes. (water activities)
Avoid smoking.
MUST BE 18 OR OLDER TO DRIVE ATV
MAXIMUM WEIGHT CAPACITY FOR ACTIVITIES IS 260LBS
PLEASE HELP US CARE FOR THE PLANET USING CHEMICAL-FREE SUNSCREEN
$36 USD/KID 5 TO 11 ID REQUIRED
$36 USD/KID 5 TO 11 ID REQUIRED