CHICHEN ITZA ANCIENT MAYAN RUINS TOUR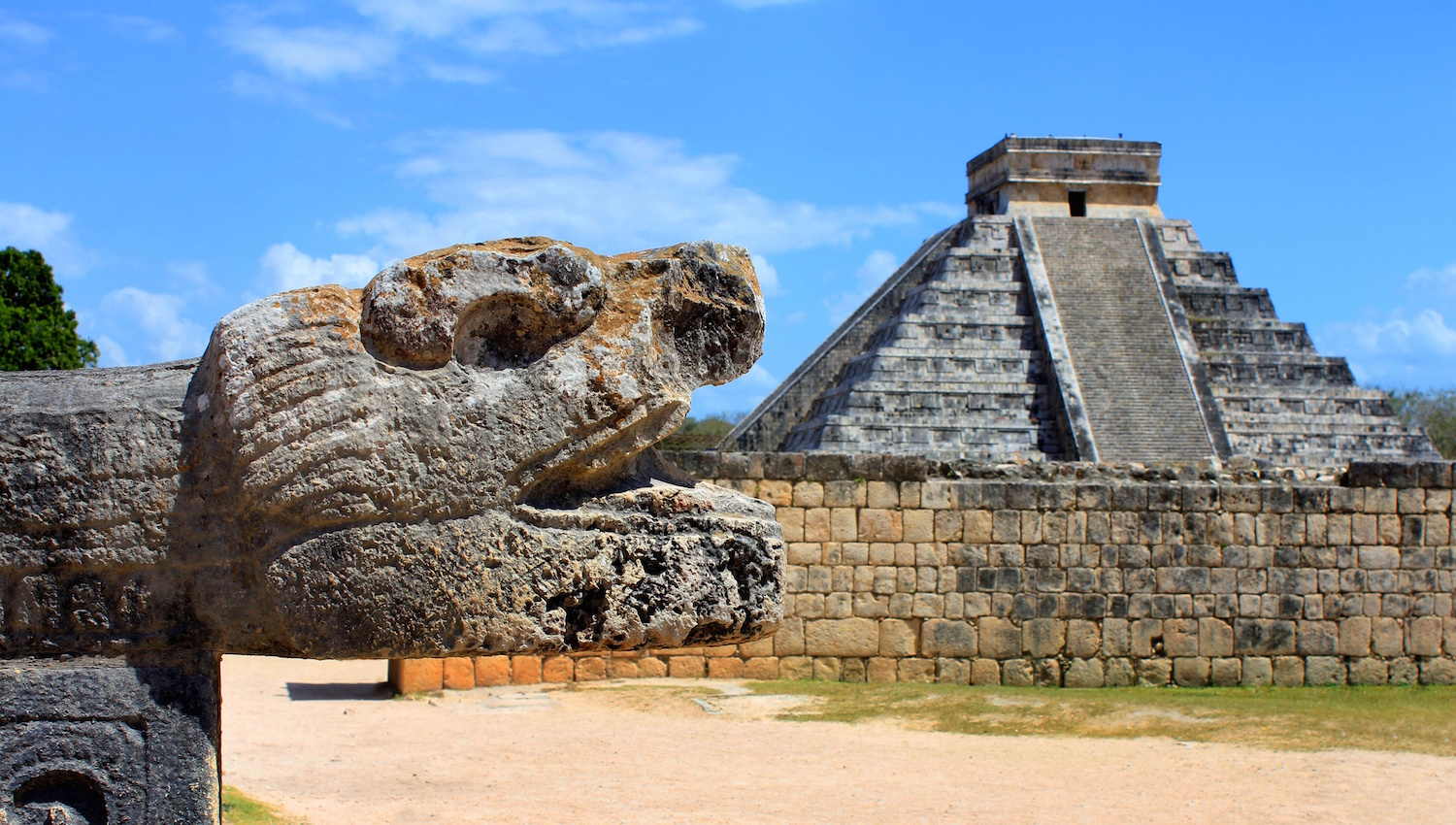 Traveling to Cancun this summer vacation?
while here don't miss out on the experience of visiting one of the 7 wonders of this world.
Live the Chichén Itzá experience with Cancun Life Tours, we take care of everything: transportation included from your hotel/meeting point, box lunch breakfast, drinks aboard the bus (Waters, soft drinks, beer), typical Yucatan buffet, visit a sacred cenote and guided admission to the archaeological site.
Enjoy the most complete tour to Chichén Itzá with the Cancun Life Chichén Deluxe Tour.
Includes:
• Round trip transportation from Hotel/Meeting point
• Box lunch Breakfast included
• Bilingual certified guide on the bus and at the archaeological site
• Visit a Cenote where you can swim
• Admission to Chichen Itza
• Free time after the guided tour
• Buffet lunch
• Drinks on board the bus including beer, water; refreshments; tequila
Chichen Itza, one of the ancient capitals of the Mayan Empire is noted as one of the most important archaeological sites in the world. This ancient architectural complex of Chichen Itza known as the biggest calendar also known as The "Castillo," castle dedicated to the worship of the Mayan God Kukulkán. The marvel of light and shadow portraying the descent of the Feathered Serpent can be observed on every equinox in March and September. Acoustically built Come clap your hands to discover the call of a Quetzal bird at the pyramid at Chichén Itzá. Learn the history of the Mayans at the Temple of Warriors, the observatory, the sacred cenote, and the ancient ball game court. If history doesn't spark your interest, no worries… because it also makes for great social media pictures!
What to bring
• Wear comfortable walking shoes
• Swimsuit if you wish to swim in the cenote
• Biodegradable sunscreen
• Additional cash for souvenir purchases
• Camera
• Cap or hat
• Sunglasses
• Children between 4-11 years of age children pay MINOR rate. Children under 3 years old are free
• This tour is available every day.
FREE ADMISSION KIDS UNDER 4 WITH ID
PLEASE HELP US CARE FOR THE PLANET USING CHEMICAL-FREE SUNSCREEN