ISLA MUJERES ALL-INCLUSIVE CATAMARAN TOUR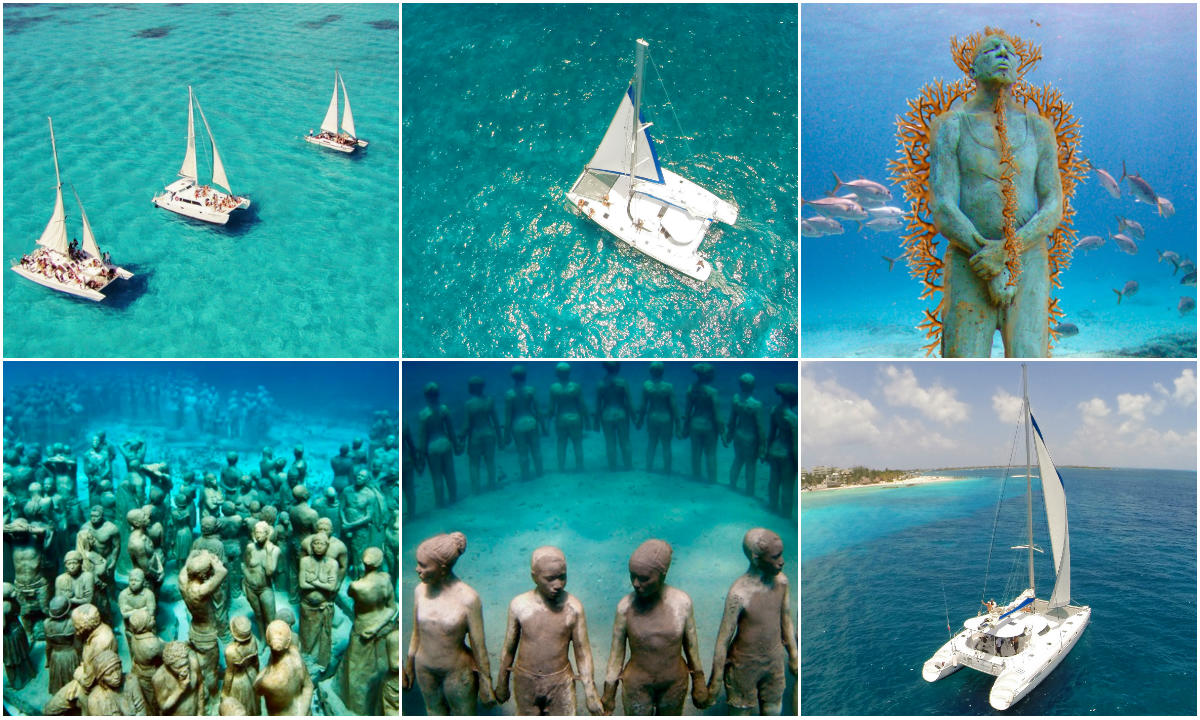 Relaxation and excitement all in one!
Start your day off by enjoying the beauty of the Mexican Caribbean, as you sail the bluest ocean from Cancun to Isla Mujeres aboard the best catamaran tour with open bar and tons of fun. Enjoy an amazing snorkel experience as you explore the underwater sculptures in the world-famous Isla Mujeres Musa surrounded by the most wonderful reefs in the Mexican Caribbean. Next dock at Isla Mujeres for some island exploration time, then jump back on and head to our beach club for a delicious buffet. Swim, relax in our hammocks or try out our Spinnaker parachute activity as we cruise the Carribean. The best sail team in Cancun awaits your arrival for a day full of adventure and beauty!
KIDS AGE 4 AND UNDER FREE WITH ID
ADDITIONAL $13 FEDERAL DOCKING FEE/PER PERSON